The Best Boat and Yacht Rental Prices
Enjoy precious moments with your loved ones at our luxurious yacht in the middle of Dubai Marina. We invite you to book one of our yachts for a Dubai sightseeing trip, a karaoke party with your friends, a BBQ dinner, an elegant family gathering, or even a romantic wedding celebration. You will get a unique opportunity to see the beautiful city during our Dubai boat cruise on the water. The comfort and the stylish design of our yachts will surpass your expectations. We offer the best boat rental prices and will help you arrange memorable adventures.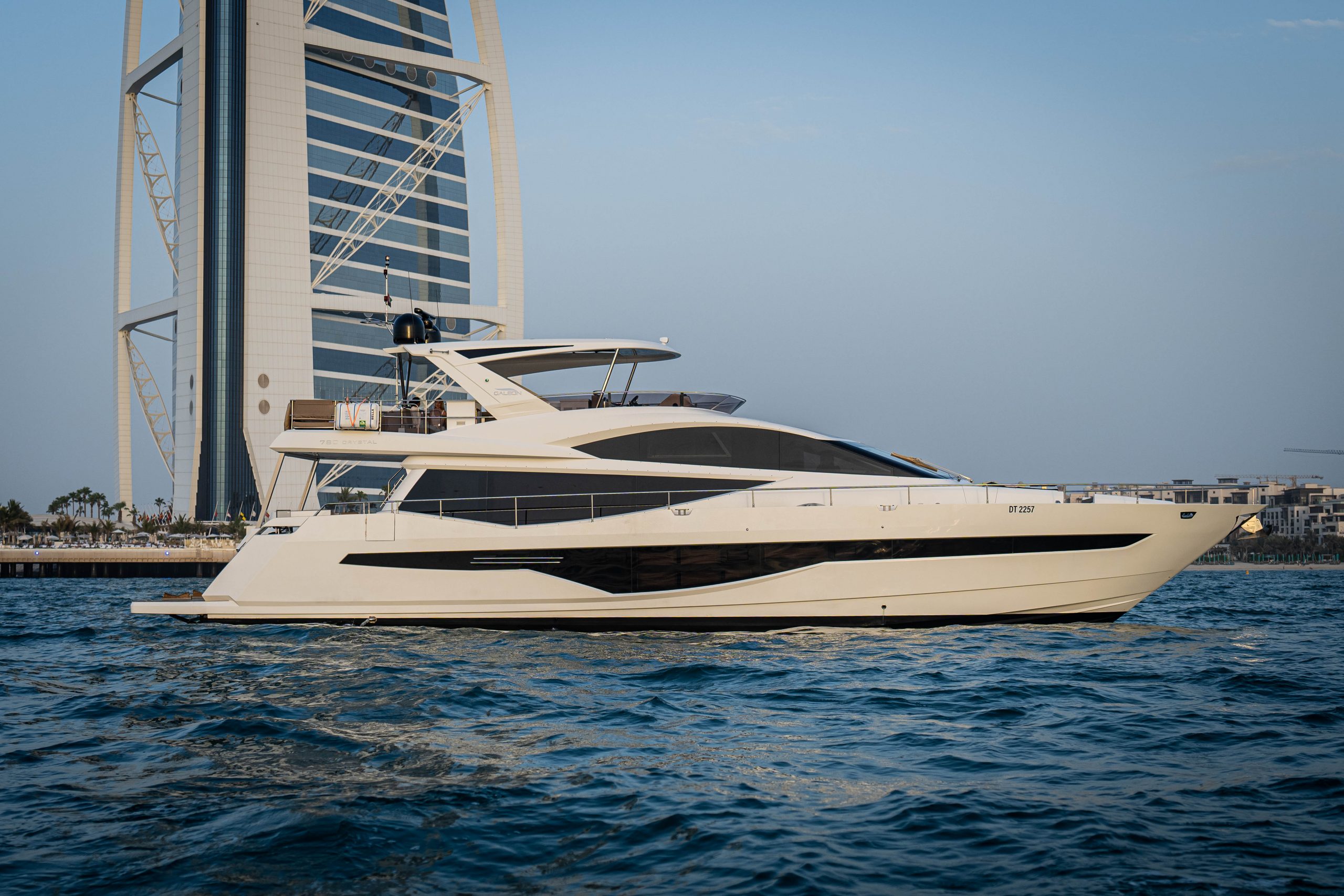 More Than 20 Boats and Yachts in Dubai
Luxury
Flybridge
Premium
Sport yacht
Medium
Speedboat
Super yacht
FAQ
What's the price of the yacht rental?
That depends on the yacht model and capacity. Our yacht rental prices start at 450 AED per hour.
How many yachts do you have?
We have 27 models of luxurious vessels of different capacities, from 5 to 60 guests.
What do I wear to a yacht party in Dubai?
Personally, we want to see you wearing white-sole shoes and our fabulous life jackets. The rest of your outfit, however, is totally up to you.
Do I need to wear life jackets during the entire trip?
Don't worry if life jackets don't go with your look ― you will only be required to wear them if a weather warning is issued or if you pick a speed boat as your charter vessel. Even so, you can take them off whilst the boat is anchored.
Can I play music on the yacht?
We understand that the right soundtrack sets the mood of an entire boat party, so we equipped each of our yachts with a powerful sound system. You can bring the music of your choice. And there's more: some of our yachts have karaoke so you will be able not only to listen to your favorite tunes, but also to perform them.
What about privacy?
We respect your privacy onboard and assure you that your fun will not get interrupted.
Describe your requirement,
and we'll take care of everything!
We'll call you back and explain all the details (from 9:00 AM to 11:00 PM)
In case of a booking emergency — call us at +971 547325433
Fill in the form
By filling in the form and
clicking
«Send»
, you are agreeing to the Confidentiality Policy terms.